In the midst of the coziest time of year to share books, I posed the question to several Minnesota writers, "Describe a time in your life when a special person read out loud to you." Here's how three of them answered. I've included my own memory as well.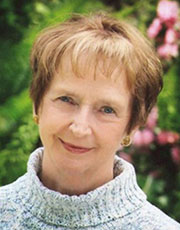 Under the Stairs
Janet Graber (who grew up in Great Britain during World War II)
Whenever the air-raid siren sounded in the middle of the night Mama and I hid 'under the stairs. It was dark and scary. Even with the light on. It worked by pulling a long piece of string hanging from the ceiling. Cobwebs stuck in my hair. Once a little mouse ran over my toes. And the bombs went boom-boom, boom-boom-boom. The first time I cried, Mama opened up a trunk that was stored 'under the stairs' and took out a very big, very heavy, brown book with a soft leather cover.
"Mama, it smells like frogs and snails, and puppy dog tails," I said, turning the pages slowly.
"Clever, girl, Gina," said Mama. "That's because this old book belonged to your great- grandfather when he was a little boy!"
Although I didn't yet know how to read, I knew it was a book of fairy tales because a black and white drawing illustrated each story. My most favorite of all was the Tale of Little Red Riding Hood. The wolf had a long pointy nose and lay in bed with Granny's mop cap between his ears.
And so every boom-boom night my Mama read to me 'under the stairs'. Very loudly. Using lots of different voices. Making me scream and giggle with delight. We read all the way through the book from beginning to end before the war was over. And we didn't have to go 'under the stairs' anymore.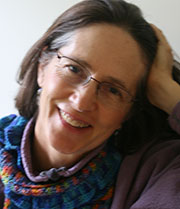 A Reflection about Harold and the Purple Crayon
Mary Losure
I know my parents read to me, but I have no memory of it. I do remember the day I picked a magazine off the coffee table, opened it, and was surprised to find that unlike my parents, I could not read.
We lived in a house full of books. I remember picture books like Harold and the Purple Crayon vividly because I read them to my little brother, who is five years younger than I am. I have no memory of learning to read, or of the two of us together bent over a book. But in my mind's eye, I can still see the little bald-headed kid who was Harold drawing a world for himself, and having adventures in it.
I think of Harold and the Purple Crayon as one of the formative experiences of my childhood!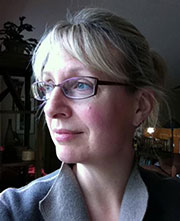 Sleepovers
Maggie Moris
As children, my cousin Molly and I would beg our mothers for the chance to get together for a sleepover.
"Why bother?" they would ask. "You two never do anything except read."
It was true. Nothing made us happier than to plop down side-by-side on a soft-quilted bed or to sprawl on a nubby-rugged floor with our books, an empty plate and a fresh bag of sunflower seeds between us.
In settled silence we would lose ourselves in story with only the tick-tock of a guardian clock to mark the hours. As time passed and wild fantastical worlds flourished in our minds, our lips grew numb from split seeds and tongued salt as soggy husks built a spit-mortared pyramid.
Did we read aloud to one another? Perhaps. There may have been times when we dared interrupt one another's travels. Mostly though, we left each other well enough alone.
Were we truly doing nothing?
Far from it.
We explored fearsome, fantastical places. And even if we flew abroad on separate magic carpets above different landscapes towards unrelated dragons … we did so side-by-side, a page turn apart, heart-bound by our fierce love of reading and our deep understanding of one another.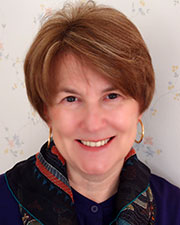 The Only Story He Ever Read Aloud
Eileen Beha
My father was known as "Artie the Oilman" in the rural Wisconsin community where I grew up. As an independent contractor for Mobil Oil Corporation, he delivered fuel oil and gasoline to hundreds of homes, farms, gas stations and small businesses across Waukesha County for more than 40 years. He drove a bright red truck with the mythical Pegasus painted on the side of its tank. He wore Oshkosh B'gosh bib overalls, flannel shirts, and black rubber buckle boots with two pairs of thick wool socks. His hands were gnarled, fingernails black, and palms stained. He perpetually smelled like gasoline.
But on Christmas Eve, he took his weekly bath; put on a dark blue suit, white shirt, and red and gray striped tie; slapped some Old Spice on his neck, and drove our family to the annual children's program at a German Lutheran church nearby. When the time came that my brothers and I were too old to attend Sunday School, and no longer believed in Santa Claus, my mother insisted that our father read Luke 2: 1 – 20, The Birth of Jesus, aloud from her Bible before we could open our presents on Christmas Eve.
It was the only story my father ever read to me. And yet, to this day, I can hear the sound of his deep gravelly voice and remember the profound mystery of the words he spoke.