In the Teachers' Guide for Tango: The Tale of an Island Dog, I've suggested that you develop a script for Chapter 34—"A Fair Fight"—and act out the scene. Start the scene at the point that Beau hears a voice call into the night: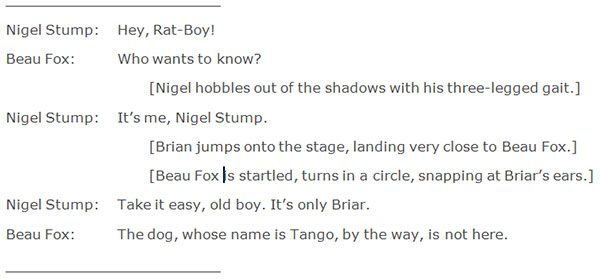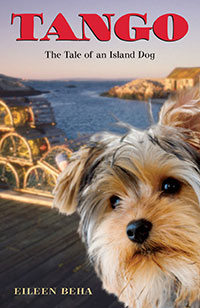 You'll find good dialogue to work with and it's a tense scene, both imperative for creating good theater. Remember to identify each character so the actors know when to speak. And offset the stage directions so people don't accidently read them out loud!
Are there other chapters in the book that will work well for a short play?
If your school performs your play, I hope you'll send me a video.