Writers enjoy including food in our books. We're often hungry while we're writing! The opportunity to describe food so well that the reader can taste it is one of the fun parts of writing! This month, I'll be sharing recipes from my books and other cookbooks I love.
In Tango: The Tale of an Island Dog, the setting is Prince Edward Island. What foods are found on this island in the sea?
Try some clam chowder? Here's Martha Stewart's recipe.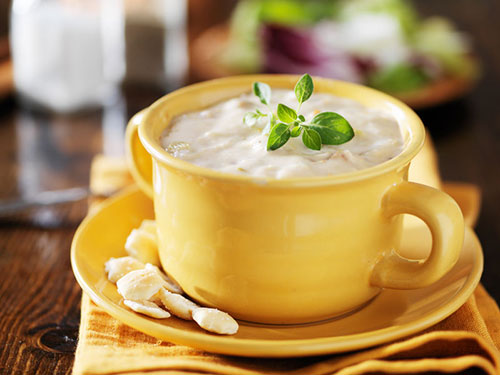 There's a lovely book called The Anne of Green Gables Treasury (written by Carolyn Strom Collins and Christina Wyss Eriksson) which is unfortunately out of print, but I'm confident you can find a used copy. It has ideas for crafts, activities, and parties, all set on Prince Edward Island, a setting our two books have in common!